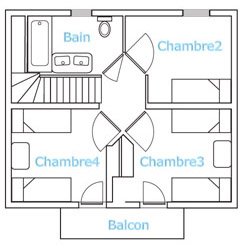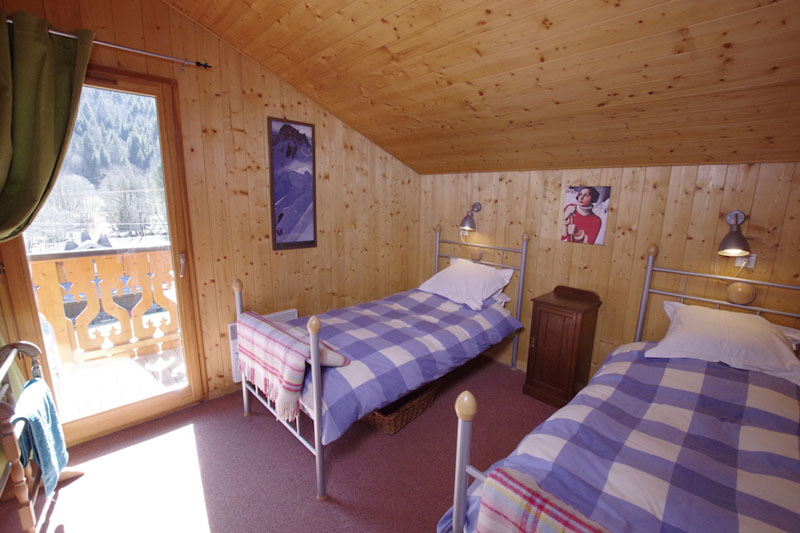 1'Etage
The top floor sleeps six. There are a twin bedroom and a double bedroom, both with balconies for spectacular morning views of the mountains. The third has bunks for the children, so they have plenty of floor space for games - saving you from having to play Top Trumps.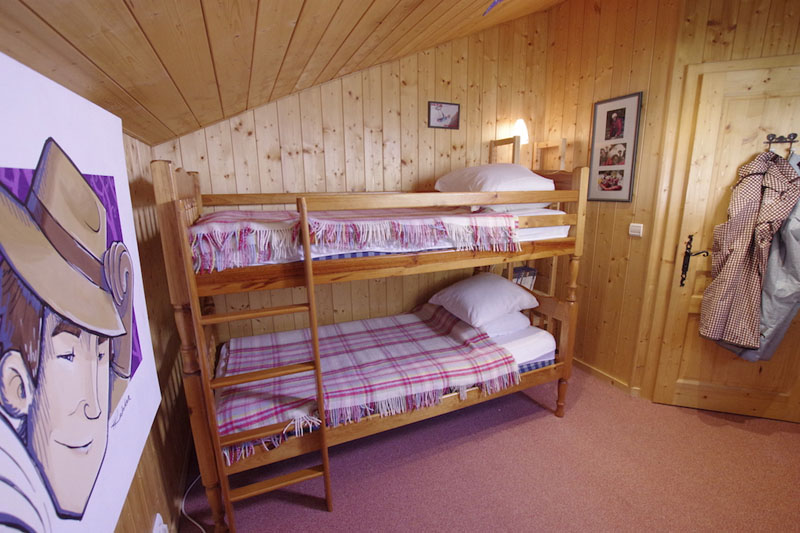 Double Bedroom with balcony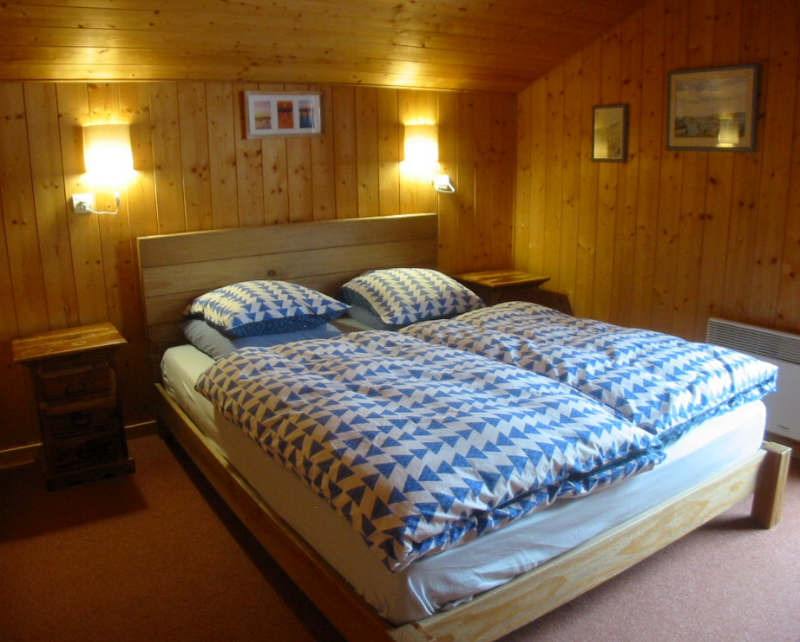 Bathroom
Also on the top floor: another bathroom in which to soak & ease those muscles after the day's exertions.